Aline Nussbaumer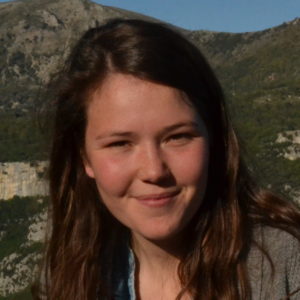 Team member (Les Courmettes)
After graduating with a BSc in Ecology and Environment in London, Aline trained in coral reef ecological research in Madagascar. Her first A Rocha experience took her to Kenya, where she participated in marine biodiversity research in 2015. She arrived at Courmettes in October 2015 to develop a marine project in the Mediterranean Sea with A Rocha International. Aline is now part of the Courmettes permanent team and lives onsite with her husband David.
Why A Rocha?
In A Rocha I have found a family with whom I share a vision for God's living Word to touch and transform all of creation. Being able to pursue my interests in the theology of God's plans for creation, as well as participating practically in this work is a privilege and joy.
I couldn't do my job without…
My wetsuit: it keeps me from freezing as I explore the delights of God's underwater creation.