Climate change policy statement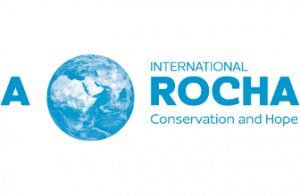 A ROCHA INTERNATIONAL AND CLIMATE STEWARDS
POSITION PAPER ON CLIMATE CHANGE
A Rocha is an international conservation organization working to show God's love for all creation. As a Christian organization we believe that the earth and all it contains, including both human and nonhuman creatures, exist for the glory of God. Being created in God's image brings humanity a particular responsibility for seeking the flourishing of all people and of biodiverse ecosystems both now and for the future. We also recognise that we are called to use the earth's rich resources wisely, fairly and sustainably. In an era of multiple severe environmental threats that are largely caused by humanity's greed and overconsumption, our Christian faith gives us both a motivation to act decisively and a position of hope regarding the worth of our actions.
A Rocha accepts the overwhelming scientific consensus that current climatic changes are predominantly due to human action, and that urgent radical action is necessary to prevent the catastrophic risks of runaway climate change. As world leaders prepare for, and attend, COP21, this scientific consensus should inform any climate change discussions. Specifically we call for:
• A commitment to keep global average temperature rise below 2°C throughout the 21st century.
• Adaptation and mitigation options, covering all life-support systems, that help to address climate change and are underpinned by common enabling factors including effective institutions and governance, innovation and investments in environmentally sound technologies and infrastructure, sustainable livelihoods, and behavioural and lifestyle choices.
• Adaptation and mitigation pathways backed by sound policies and cooperation at all scales and integrated responses that link adaptation and mitigation with other societal objectives.
• Mitigating the damage from climate change through rapid investment in renewable energy and phased divestment by Government, business and investors (including churches) in fossil fuels from coal, oil and gas
• Urgent implementation of global and national plans to protect and preserve the world's remaining biodiversity, including working cooperatively with human communities within and around important areas for biodiversity, to ensure investment in sustainable jobs and technologies.
• Commitment from global institutions, governments and the academic and business communities, to replace GDP (Gross Domestic Product) with a sustainable way of measuring the flourishing of both ecosystems and human communities, and of developing relevant metrics which include biodiversity, human physical and psychological health, medical and sustainable technological innovation, as well as economic metrics which incorporate environmental costs and benefits.
• Unequivocal support and leadership from Christian churches and individuals, based on sound creation care theology, for changes to lifestyle expectations and consumption patterns that are required of those in wealthier nations, including practical commitment to simpler and where necessary sacrificial living (including changes to resource use, energy, travel and food), modelling an alternative to the wasteful aspects of materialism which is both joyful and hopeful.
APPENDIX
A Rocha International Climate Change Policy Statement
A Rocha is an international conservation organization working to show God's love for all creation. A Rocha's aims (adapted from the Charitable Objects) are to:
• Promote education and study of ecology and the environment
• Enable and encourage conservation of natural resources and habitats
• Provide a forum for understanding the relevance of the Christian faith to environmental issues.
Although A Rocha's mission and aims are concerned with conserving and restoring the natural environment, we recognise that carrying out this work, also results in some adverse environmental impacts. One area of particular concern to us is our contribution to human-induced climate change. We accept the scientific consensus on the reality of climate change and the human-driven causes behind it and are very concerned about the impacts not just for human populations, but for the survival of other species and whole ecosystems.
As a Christian organisation we take a biblical view of the importance of stewardship of the world's resources including fossil fuels and other non-renewable resources. We also believe it is the responsibility of all to tackle climate change and its effects. Furthermore, our biblical basis gives us a position of hope, that despite the huge scale of the task ahead of us, it is worth working for a better future. To combat climate change, we understand that it is necessary to work at two levels: to seek reduction in carbon emissions and to participate fully in global efforts to stem the rate of climate change; and to work within the reality of current climate change situations to reduce impacts on ecosystems and their biodiversity.
As an international community we also benefit from and wish to promote cross-cultural exchange and the synergies of working beyond national borders, in an effort to solve environmental problems. Our commitment to community means that we value and invest in relationships between staff and different projects, which requires a certain amount of international travel. Additionally, our focus on community-based local projects often means that we are working from field study centres, which rely on a certain amount of energy use. Whilst valuing these ways of working, we are also committed to finding ways of reducing our contribution to human-induced climate change, as well as mitigating against its impacts.
This climate change policy has been developed as a step towards achieving these goals. We will endeavour to create a shared sense of responsibility between our staff, volunteers, members and supporters in putting it into practice in the following areas:
1. Information and Education
• Advocate sustainability, including through our work and lifestyles, seeking to inspire and encourage others and promote the value of sustainability to our members and supporters, throughout the A Rocha network.
• Raise awareness of environmental issues and our own impacts among staff and volunteers and encourage them to observe best practice, for example, by incorporating environmental responsibilities into staff and volunteer job descriptions and encouraging relevant training opportunities.
• Incorporate teaching on lifestyles and impacts on climate change into A Rocha's environmental education programmes.
• Increase our understanding of our environmental impacts. For example, by monitoring the use of electricity, gas, water and petrol consumption, making estimates of the 'ecological footprint' of our centres and acknowledging or rewarding best practice.
2. Partnerships
• In preference, select and work with corporate partners and suppliers that also seek to promote environmentally responsible practices.
3. Energy Use in Buildings
• In our centres and work places, seek to decrease energy use associated with computers, lights, domestic appliances etc, for example, by turning off equipment when this saves energy or by promoting the use of energy saving appliances, and light bulbs.
• Recognise the high-energy costs associated with heating centres and buildings in colder countries and, alternatively, with using air conditioning to cool our centres and building in hot countries. Endeavour to conserve heat energy in our centres and workplaces by carefully managing the use of heaters and closing windows and doors, as appropriate, to save energy. In the same way, endeavour to cool our centres and work places by alternative means than air conditioning.
• As an international organization with no headquarters building, we recognise that we avoid the high-energy consumption costs associated with running such buildings. We commit to taking energy use into account when considering the establishment of new offices or working areas.
• Seek to promote the use of energy from sustainable/alternative sources where this is possible.
• Seek to avoid excessive energy use associated with sources of foods, office supplies and other products we bring to centres.
• Where energy use is unavoidable, while it is understood that not all greenhouse gases emitted can be mitigated in this way, we will offset the climate change impacts by making best efforts to measure the carbon emissions involved and making corresponding contributions to a carbon mitigation fund, e.g. Climate Stewards.
• Recognising that the manufacture and transport of many goods and everyday items used in our centres and work places inevitably requires energy use, endeavour to promote the principles of reduce, reuse and recycle in their consumption and use.
4. Travel
• Seek to minimise our travel by replacing face-to-face meetings with electronic and telecommunication means of communication, where this does not compromise the importance we place on relationships and working as a community.
• Acknowledge the social and practical issues associated with choosing modes of transport, not least concerning cost, personal safety and time. Whilst taking these issues into account, we will endeavour to travel by walking, cycling or use of train and/or bus, for local journeys, and encourage other staff and volunteers to do the same. We will also seek to minimise our travel by car and seek to car-share where possible. For longer journeys we will endeavour to travel by train or bus in preference to travelling by car or by air.
• Where car use is unavoidable we will consider the use of more efficient vehicles and alternative fuels where possible.
• Where travel is unavoidable, while it is understood that not all greenhouse gases emitted can be mitigated in this way, we will seek to offset the climate change impacts of this travel by making the suggested contribution to a carbon mitigation fund, e.g. Climate Stewards. This will be done for all staff and volunteers making journeys on behalf of ARI.
5. Practical Conservation
• Strive to develop and implement practical conservation projects that contribute to decreasing the impacts of climate change e.g. tree planting and habitat restoration that enhances species resilience and movement and thus helps species to adapt to climate change.
Co-operate with those also working on research, conservation and environmental projects related to mitigating climate change, in particular contributing to global understanding of impacts on biodiversity, through our species and habitat monitoring programmes.