Around Easter at Courmettes…
Would you like to spend Easter differently this spring? We invite you to join us at Les Courmettes next month, for a varied, active, friendly and rejuvenating stay!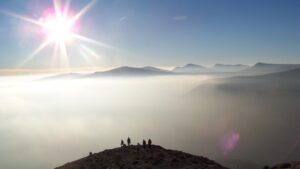 For this visit "Around Easter", you can arrive, at your convenience, between the 9th and the 23rd of April, and stay for three nights or for the whole time!
We will divide our days between walks in nature to discover the fauna and flora of this exceptional place, and moments of voluntary work on the estate for a big spring cleaning (exterior maintenance, garden, DIY etc.). We will share times of prayer and meditation, and a special celebration at Easter time. Of course, there will also be free time for everyone… a chance to recharge our batteries in an unspoilt setting.
There are still places available ... neither pass nor mask will be required
All the practical information is here, so don't delay in registering!
Not available in April?
There is a second chance to enjoy Courmettes:
This spring you could come on our Botanical Week, from 22 to 28 May, to discover the fascinating world of plants
And beyond that, you could spend some time as a volunteer at Courmettes. There are several possibilities, depending on your availability, your skills, your wishes… It's all here!