Meet our four new European volunteers
A Rocha France has recently welcomed four young volunteers from Spain as part of the European Solidarity Corps programme! We present Alejandra and Elena, volunteers at Courmettes, and César and Javi, who are staying at Mas Mireille.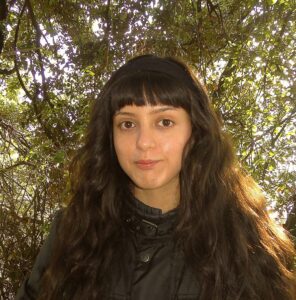 "Hello! My name is Alejandra and I am a European volunteer from Spain. I like taking pictures, gardening, cycling and enjoying the incredible views we have at Les Courmettes. I have a background in environmental science and I love ecology and being involved in the protection and care of nature. At Les Courmettes, I will mainly work on nature conservation, welcoming visitors and maintaining this beautiful place for everyone to enjoy!"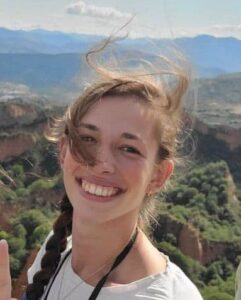 "My name is Elena, I am from Spain and I am a biologist. My tasks at Les Courmettes are to monitor wildlife, set up protocols to study ecosystems and raise awareness of the importance of biodiversity and its conservation, plus other activities that may require my help. I find birds and marine biology particularly interesting. I try to share this passion with others through my biology blog, hoping to pass on my love for nature and share my knowledge. I believe that education is the key to moving towards an environmentally friendly society!"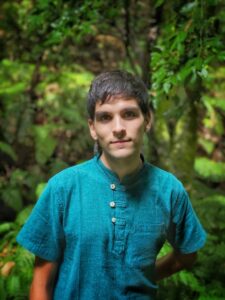 "Hello everyone! My name is César García Botín, and I was born on a small island in the Atlantic Ocean, La Palma. I studied biology at Bilbao and then did a master's degree in oceanography. For my final master's project, I had the privilege of collaborating with a group of researchers from the Institute of Marine Sciences, who had travelled to Antarctica to assess the consequences of climate change! I also spent most of 2020 in southern Vietnam on a research project, and luckily escaped the confinement that took place in Europe. I applied to join A Rocha France because I think it is an organisation with clear ideals and projects that I can relate to, and also because I want to get to know France better. Being here, I've already seen that A Rocha France cares about having a pleasant and well-organised working environment, and I can't wait for the European rollers to arrive! I love working outdoors, black and white photography, hiking and art museums.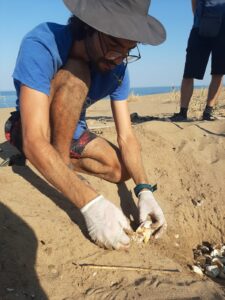 "Hello! My name is Javi and I have already been volunteering at A Rocha for a month. I studied Biology in Spain, at the University of Alcalá de Henares, specialising in conservation. I helped implement a research project on the viviparous lizard (Zootoca viviparous) in the Pyrenees, and on the loggerhead turtle (Caretta caretta) on the beaches of Greece. For me, this volunteering is not only an opportunity to become a better biologist, I also want to learn more about French culture and language. For this, I am taking French classes in Arles, and my French colleagues and a faithful volunteer of the association are helping me to progress! In my spare time, I like to read and write. I'm also studying for a degree in art history at UNED (Spain's distance learning university), so when possible, we try to do some sightseeing, visiting museums and historical monuments in Provence."