Season of Creation – service resources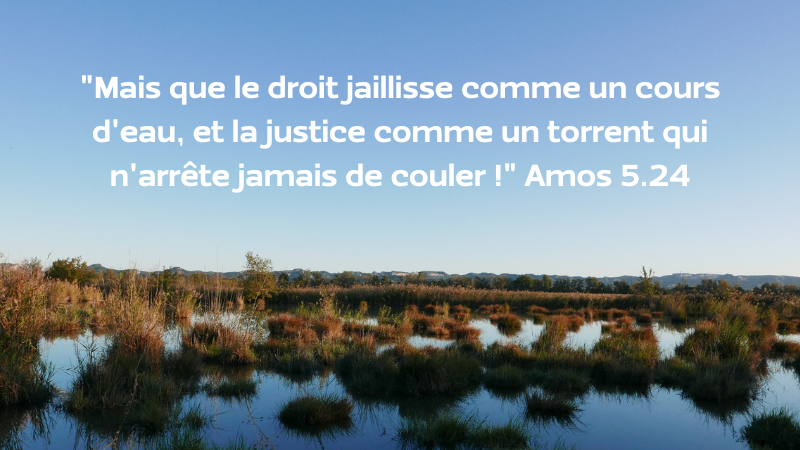 "
But let justice roll on like a river,
righteousness like a never-failing stream!"
In this outline you will find resources that can be used to organise a worship service as part of the "Season of Creation 2023" (1 September to 4 October), or at any other time that suits you.
Our key verse, Amos 5:24, reminds us that God asks his people to act with righteousness and justice. The over-exploitation of resources, the collapse of biodiversity and climate disruption affect the most vulnerable first and foremost. Acting in favour of creation is a way not only of honouring our Creator, but also of caring for our neighbours.
We wish you a rich time of worship.
For all other information, go to the Season of Creation website (available in English, French and other languages)