Staying at Courmettes in 2021 – ask for the programme!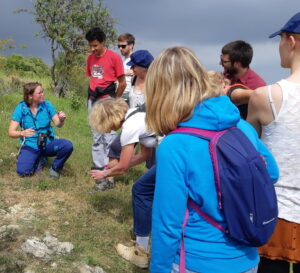 The whole team at our Courmettes centre is working hard to prepare the residential events that will take place this spring (at least we hope so!).
Nature walks and discoveries of all kinds, a special botanical week, holidays for young and old, teaching and training seminars (especially 'module 2' for the A Rocha France Ambassadors)… There should be something for all ages and tastes!
We also hope to be able to organise again, as in previous years, a special 'volunteers week'; and there are more surprises to come…
All the information is here (currently in French only, but email the centre for more details). Some of the residential events are already organised, others are still in preparation, but you can already note the dates in your diary!
Our half-day nature outings will also start again in the spring… So keep an eye open!