A Rocha Centre Manager recruitment (vallée des Baux)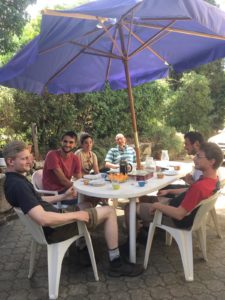 A ROCHA FRANCE / VALLEE DES BAUX
A Rocha France, a Christian charity engaged in protecting nature and the environment is recruiting a volunteer centre manager (couple or individual) for the house and for the community involved in its projects in vallée des Baux (south of France, near the city of Arles).
For 20 years A Rocha France has been carrying out scientific projects fitting with the global vision: to be a community for conservation and research in vallée des Baux and surroundings areas.
This way, A Rocha projects have a community emphasis bringing together people from widely differing backgrounds to work towards common goals:
scientific research, community-based conservation, environmental education, equipping the church and in a context of being very aware of the impact of climate change.
The A Rocha France centre in vallée des Baux is home to the permanent team's offices and to the accomodations for the students and volunteers involved in the current projects for variable duration.
Person specifications:
Flexible and able to adapt to the place and the people
A heart for people and for sharing in community with others
A willingness to serve in practical, administrative and spiritual life of the centre
Job description and conditions : click here
If you're interested, please contact the current Centre Managers:
David and Jenny Bird: [email protected]
Or the director:
Timothée Schwartz: [email protected]
Please feel free to share thses opportunities within your own networks. Thank you!