Les Courmettes: 8 volunteers for the Centenary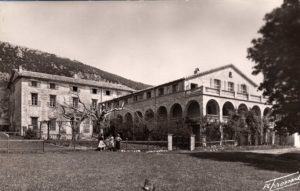 Le Domaine des Courmettes is located in the mountains northwest of Nice, in France. It consists of a 600 ha nature area situated high above the Côte d'Azur and offers stunning views of the famous coastline. A ROCHA France has managed this private site since 2008, working on conservation and awareness-raising amongst the public. This summer we are very happy to celebrate the Courmettes centenary. The estate has a long history prior to 1918, but the purchase of Courmettes by Pastor Stuart-Léo Roussel on 31 August 1918 marks the beginning of the modern era at Courmettes. Pastor Roussel's vision was to open a "sanatorium that would be open to everyone, without denominational distinction, but with evangelical leadership and with the Bible and the person of Christ as the foundation for everything that takes place there". Although no longer a sanatorium, a large part of the vision is still present in the work of A ROCHA at Courmettes.
Who are we looking for?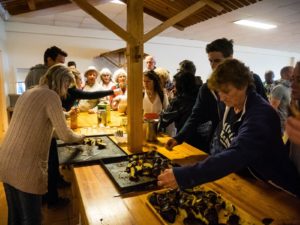 We are looking for people who are willing to volunteer with a serving heart and respect for the Christian ethos of the organisation. As a volunteer you will help in diverse tasks,mainly concentrating on cleaning, doing dishes, cooking and other logistics. We are looking for people who enjoy working in an international team, have a hands-on mentality (no experience required). Volunteers will be camping on site, with shared bathroom facilities and meals provided. A ROCHA will be able to provide tents for those coming from far away with limited luggage options. Since we are an international community, we require a good understanding and speaking ability of English. French is desirable, but not obligatory.
What do we offer?
We offer you the opportunity to be part of the celebration of more than hundred years of christian work at les Courmettes. You will be working in an international team and stay at one of the most beautiful sites of Southern France. In your free time, we will encourage you to discover the beautiful nature of Courmettes. As a volunteer you benefit from reduced rates, making your stay at Courmettes very affordable. If finances are still an obstacle, please contact us to see if we can find an arrangement. We are looking for:
8 Volunteers
Arrival on 24 August 2018 – Departure 7 September 2018
Costs: 75 EURO (room and board – camping on site)
How to apply?
If you would like to know more or want to apply as a volunteer, please send a CV and accompanying letter to [email protected] with personal information and relevant experience. Please note in the heading you are applying for the centenary position. Places will be allocated on a first-come, first serve basis, so apply soon.