Les Courmettes: Groundskeeper Assistant
Where?
Domaine des Courmettes is located in the mountains northwest of Nice, in France. It consists of a 600 ha nature area situated high above the Côte d'Azur and offers stunning views of the famous coastline. Our centre is located at 850 meters high and the oldest parts appear to date from the 18th century. Currently we are looking for a handy worker that is able to help out the housekeeping team and groundkeeper with different maintenance tasks.
Who are we looking for?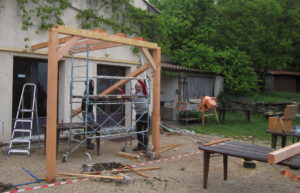 We are looking for someone that is willing to volunteer with a serving heart and respect for the Christian ethos of the organisation. As a volunteer you will assist our groundskeeper Romain Emery in diverse tasks in and around the buildings. This includes all handy work ranging from fixing machines and helping with building works to carrying tables or changing light bulbs. Besides that you will also be asked to participate in some of the general community chores, like washing-up and cleaning the toilets.
We are looking for someone that has a basic understanding of building and repairing structures, electric machines and other handy work. You are able to follow up instructions relatively independent but also enjoy working in an (international) team and communicate with people from different backgrounds.
What do we offer?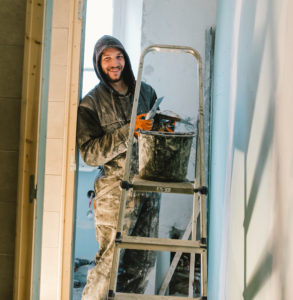 We offer you the opportunity to gain experience working in a maintenance team including working on a building dating from the 18th century. You will meet people from all over the world with an interest in creation care and work closely with the A ROCHA France Courmettes team. In your free time, we will encourage you to discover the beautiful nature of Courmettes. As a volunteer there is a possibility to stay on site and benefit from the reduced rates: making your stay at Courmettes very affordable. If finances are still an obstacle, please contact us to see if we can find an arrangement.
When?
We are looking for a volunteer for any time in the period of May-October.
How to apply?
To apply please send us an email with the title "application assistance groundkeeper" and attach a current CV and cover letter outlining your interest and relevant experience ([email protected]).