Dominique Gautier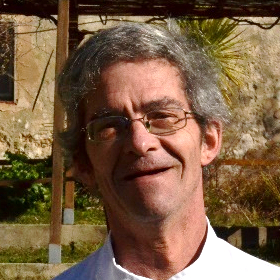 Cook (Les Courmettes)
Cook and charcutier by training, Dominique has more than 40 years of experience in a variety of cuisines accross France and beyond. He joined the team in September 2015 and delights the team and visitors with his culinary creations.
Why A Rocha?
Having no idea of A Rocha, it is the "Luck" that brought me to the Courmettes. The community was praying for a cook, I was looking for a place at that time. People from my church conduct me here.
What part of your commitment do you enjoy the most ?
To be able to grow spiritually within this community and to have contacts in the Christian world. I also increased my knowledge in vegetarian and organic cooking.
Is there one Bible verse which stands out for you?
"Jesus said to them, "My food is to do the will of him who sent me and to accomplish his work." John 4.34