Romain Emery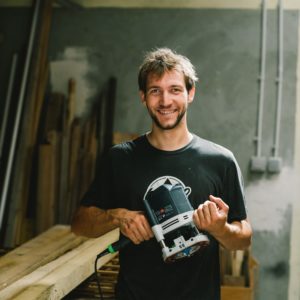 Team member (Les Courmettes)
Having recently finished his studies in environmental engineering at the École Polytechnique Fédérale de Lausanne, Romain joined the A Rocha team in October 2016 to carry out the renovation and maintenance of the Courmettes buildings. He also has the role of groundskeeper, and contributes his knowledge gained during his studies to develop projects for the centre.
Why A Rocha?
A series of interesting circumstances first awoke my curiosity, which was quickly joined by a feeling that there was more than a simple job awaiting me in joining the Courmettes team.
What part of your job do you enjoy the most?
Working at les Courmettes is a wonderful opportunity to try out a wide variety of manual work. I enjoy completing my training in engineering by leaning and putting into practice building maintenance.
Is there one Bible verse which stands out for you?
"Except the Lord build the house, they labour in vain that build it: except the Lord keep the city, the watchman waketh but in vain." Psalm 127.1