New solidarities in Taizé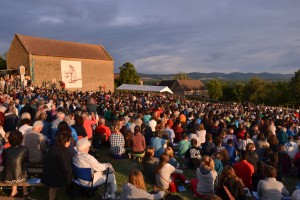 It was an encouraging week when I had the chance to represent A Rocha France for a few days at Taizé.
Nearly 30,000 participants came from 105 countries on all continents to be present in the Taizé community. It was a triple anniversary (100 years since the birth of Brother Roger, 10 years since his death and 75 years since the foundation of the community).
The week was all the more impressive because for the first time, brothers from all over the world were ALL able to be present for the meeting. Also on the final day, 16th August, representatives from various world religions were also made welcome, in order to underline the importance of unity and solidarity in these divisive times.

The main theme being the "new solidarity", we were enabled by a number of different means to increase our hope for a better world, building together an understanding of the challenges of our generation:
Humanity is going through a difficult time of transition, and the outcome is still unsure. Some people focus on what is wrong, and lose hope. Others are able to see new shoots of life: still fragile, but often borne by extraordinary creativity, they show that human beings are not made for despair. Crises can liberate unexpected energies and focus our wills.

Indeed, in 2015 we live with serious problems which necessitate the intervention of all humanity. Below are some points which summarise the objectives of this new union:
• that globalization may be carried out in justice and fraternity, and not by the oppression of the poor or of minority cultures;
• that the exploitation of others and the tragedy of countless migrants may finally cease, and that the dignity of each person, including the very weakest, may be defended;
• that care for the environment may be recognized as a priority to ensure a future for coming generations;
• that technological progress may not deepen inequalities, but may benefit everyone and make life more human;
• that solidarity may not be a one-way process but a reciprocal relationship, and that those who give may learn to discover the generosity of the weak, the poor, of foreigners.

More specifically, on the ecological questions are our concern, we had the chance to hear two speakers: Dave Bookless representing A Rocha and Martin Koop for Fasting for Climate.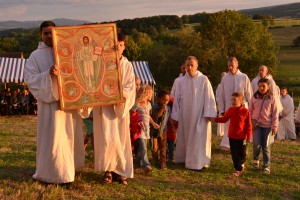 Sabine Schaechtelin
(Thank Alison Walley for the traduction)